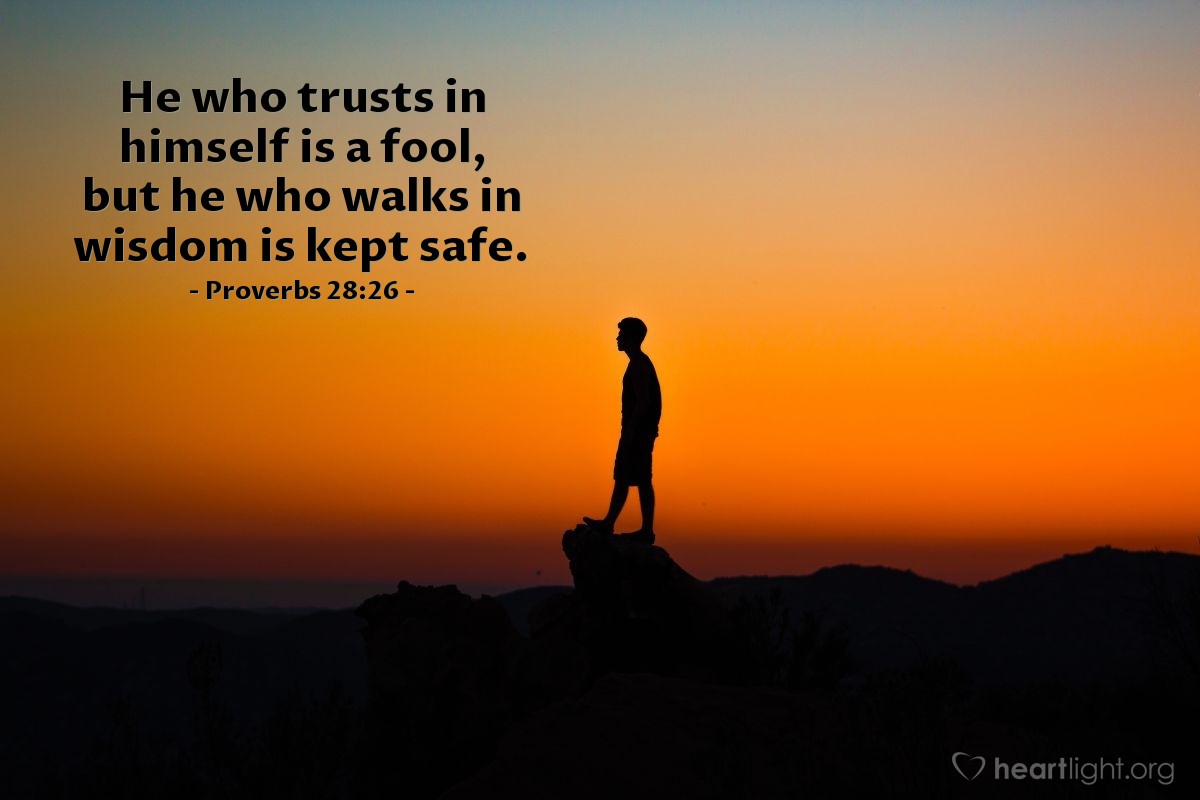 "The greedy stir up conflict,
but those who trust in the Lord will prosper.
Those who trust in themselves are fools,
but those who walk in wisdom are kept safe." - Proverbs 28:25-26
The focal point of these verses is a challenge about where we place our TRUST. If we trust in the Lord, then we are told we will prosper. This is an interesting promise, which many of us take as meaning only in a material sense. However, if we learn anything from the biblical writers it should be that God's riches extend beyond just material comfort. Prosperity would include healthy relationships, peace of mind, spiritual security and many other things too.
The second challenge reminds us that when we trust only in ourselves, we are being foolish. We may think that we know everything and that it is "safer" to trust in ourselves, but this can easier lead to stubbornness and a reluctance to rely on Christ.
What do you think?
"Either we trust in God, and in that case we neither trust in ourselves, nor in our fellow-men, nor in circumstances, nor in anything besides; or we do trust in one or more of these, and in that case do not trust in God." - George Muller


"It is not good for us to trust in our merits, in our virtues or our righteousness; but only in God's free pardon, as given us through faith in Jesus Christ." - John Wycliffe


Living in Grace
D3LM3