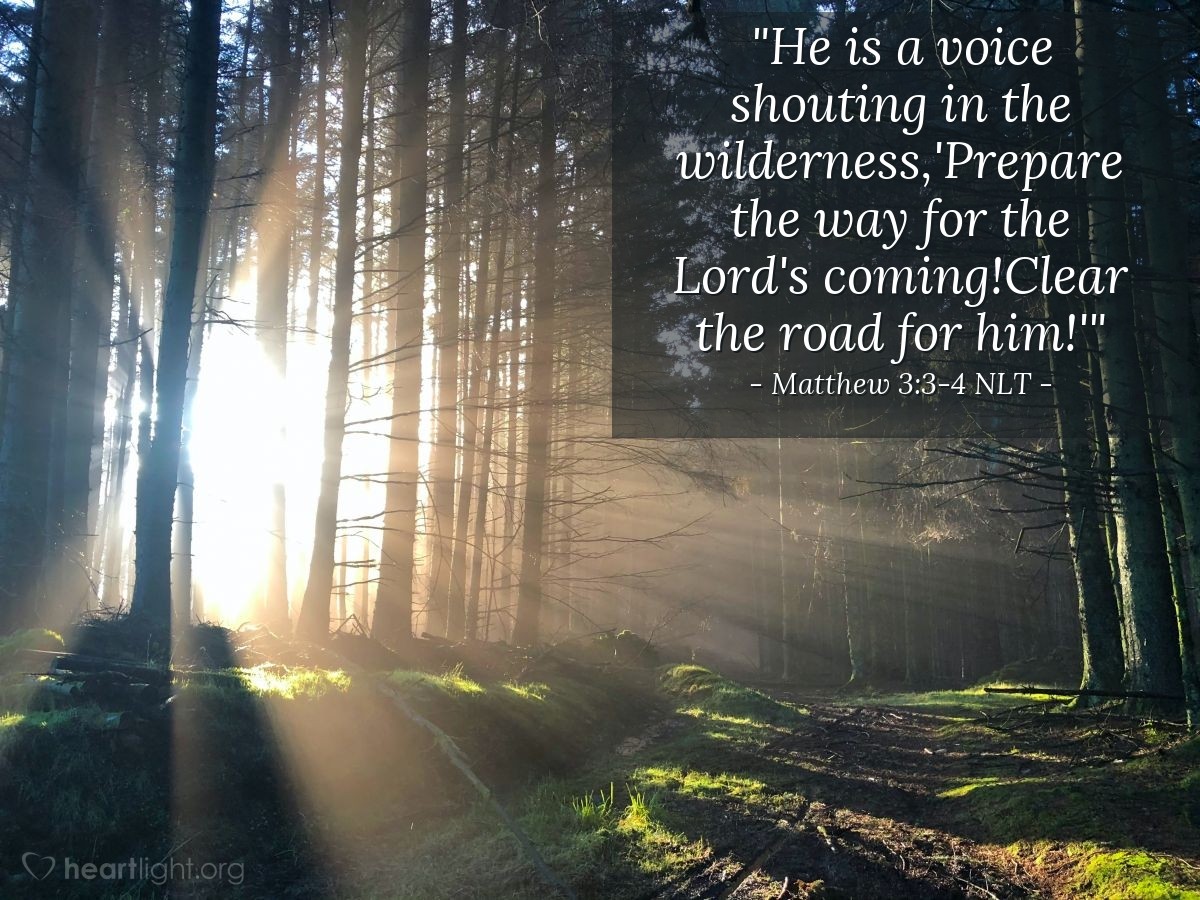 Lent is all about preparation – it is a time of spiritual preparation and discipline, which leads us into the mystery of the Cross and Resurrection. In fact, it is not unlike the call of John the Baptist to prepare the way for the Lord.
Matthew 3:1-3 - In those days John the Baptist came, preaching in the wilderness of Judea

and saying, "Repent, for the kingdom of heaven has come near.

This is he who was spoken of through the prophet Isaiah:
"A voice of one calling in the wilderness,
'Prepare the way for the Lord,
make straight paths for him.'"
Just as John tried to 'make straight paths' for people to encounter Christ, so we take it upon ourselves to get rid of the distractions in our own spiritual paths. By fasting, reading the scriptures, praying, giving (and so on) we try to clear the obstacles that prevent us from meeting with Jesus.
It is good to remind ourselves that we don't do this to win favour with God or try and brag about some spiritual 'brownie points' – we do this because God loves us deeply and we want to honour that Grace by giving God the attention and praise that is due His name. Jesus himself was loved by the Father long before he did anything miraculous – His father loved him because he was his child.
"As soon as Jesus was baptized, he went up out of the water. At that moment heaven was opened, and he saw the Spirit of God descending like a dove and alighting on him.
And a voice from heaven said, "This is my Son, whom I love; with him I am well pleased."

- (v.16-17)
Our Lenten experience and commitment is to appreciate how much we ARE ALREADY loved and to draw nearer to the One who gave His all for us.
Living in Grace
D3LM3