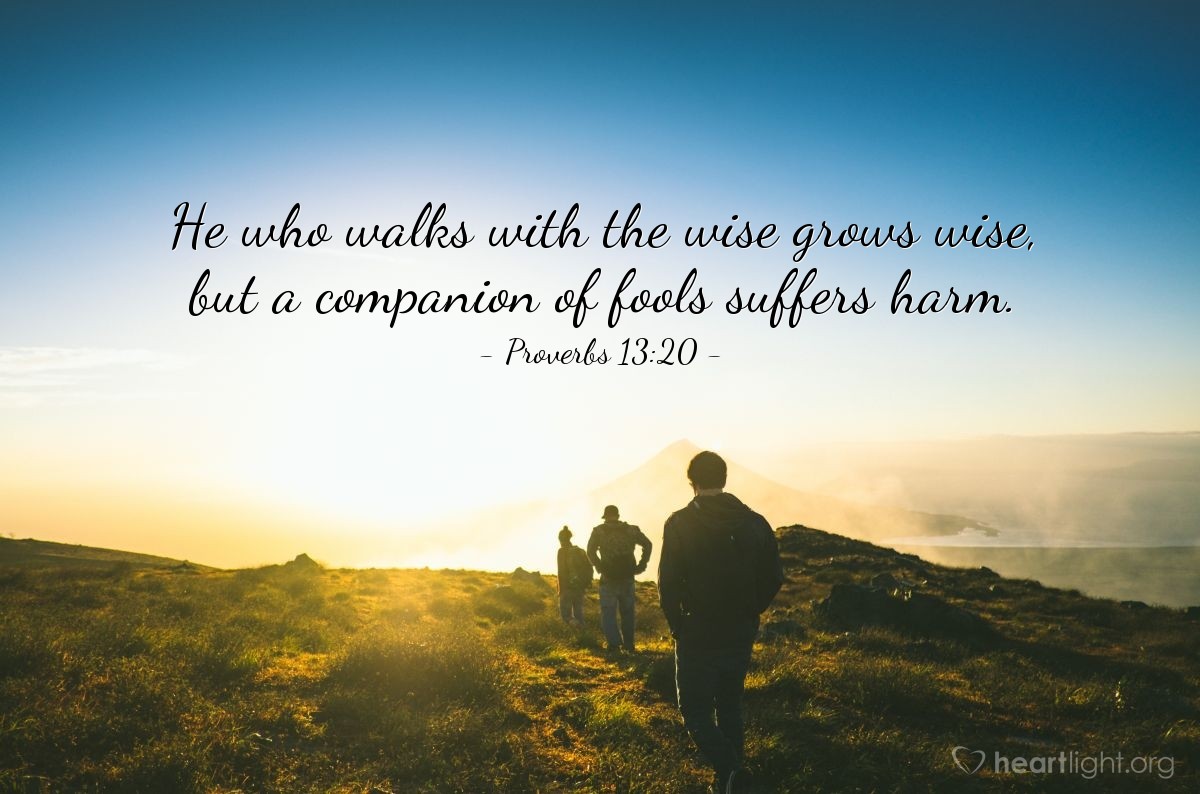 Nothing worthwhile ever comes for free and without some effort. This principle applies to almost all aspects of our lives.
If you want to do well in a sport - you need to train and discipline yourself to achieve your goals.
If you desire to get good grades in your studies, you must put in some hard hours of study.
If you are keen to learn an instrument, you will need to go for lessons and practise, practise, practise.
If you want to become wise, you will need to learn from those who have gone before and be willing to listen to instruction from people who can guide you.
It seems to me that Proverbs 13 is a chapter that keeps gravitating to this idea of discipline, instruction, learning and being willing to grow. Take a read:
"Whoever scorns instruction will pay for it,
but whoever respects a command is rewarded." - Proverbs 13:13
"Whoever disregards discipline comes to poverty and shame,
but whoever heeds correction is honored." - Proverbs 13:18
"Walk with the wise and become wise,
for a companion of fools suffers harm." - Proverbs 13:20
"
A refusal to correct is a refusal to love;
love your children by disciplining them." - Proverbs 13:24 (Message)
What aspect of your life needs to be more disciplined at the moment?
Living in Grace
D3LM3