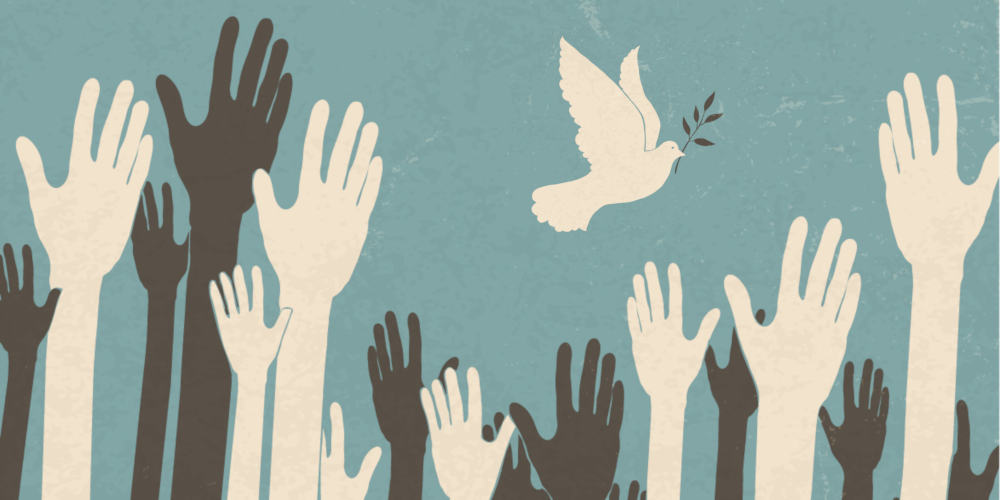 "Consider the blameless, observe the upright;
a future awaits those who seek peace.
38 But all sinners will be destroyed;
there will be no future for the wicked.
39 The salvation of the righteous comes from the

Lord

;
he is their stronghold in time of trouble.
40 The

Lord

helps them and delivers them;
he delivers them from the wicked and saves them,
because they take refuge in him." -
Psalm 37
As I reflect on this part of Psalm 37, I am reminded of two parts in the Gospels. The first one is when the Psalmist says, "a future awaits those who seek peace" - I was wondering if it is possible to link this up with the words of Jesus in Matthew 5:9.
"
Blessed are the peacemakers,
for they will be called children of God."
The other part is from verse 40, which pointed me to the passage in John 8, where Jesus delivers the women caught in adultery from the hands of the religious fanatics - all they wanted to do was stone her, but Jesus saw her plight and rescued her from their grasp.
Do these verses speak to you at all today?