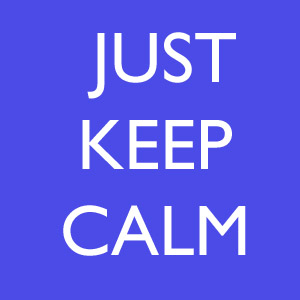 This portion of scripture has such wonderful lessons for us today. We can relate so much to the Israelites in their time of trial, because they 'panic' and they long to go back to their former lives. This is usually our gut reaction too - we want to head back to the things we remember - even if those things were bad and poisonous for us.
As Pharaoh approached, the people of Israel looked up and panicked when they saw the Egyptians overtaking them. They cried out to the

Lord

,
11 and they said to Moses, "Why did you bring us out here to die in the wilderness? Weren't there enough graves for us in Egypt? What have you done to us? Why did you make us leave Egypt?
12 Didn't we tell you this would happen while we were still in Egypt? We said, 'Leave us alone! Let us be slaves to the Egyptians. It's better to be a slave in Egypt than a corpse in the wilderness!'"
13 But Moses told the people, "Don't be afraid. Just stand still and watch the

Lord

rescue you today. The Egyptians you see today will never be seen again.
14 The

Lord

himself will fight for you. Just stay calm." -
Exodus 14:10-14
In his strongest voice Moses tells the people to 'STAY CALM', not to be afraid and to see how God works in the midst of the difficult situation. Perhaps this is a message for some of us today.
Let us watch and see how God will fight for us.
Living in Grace
D3LM3