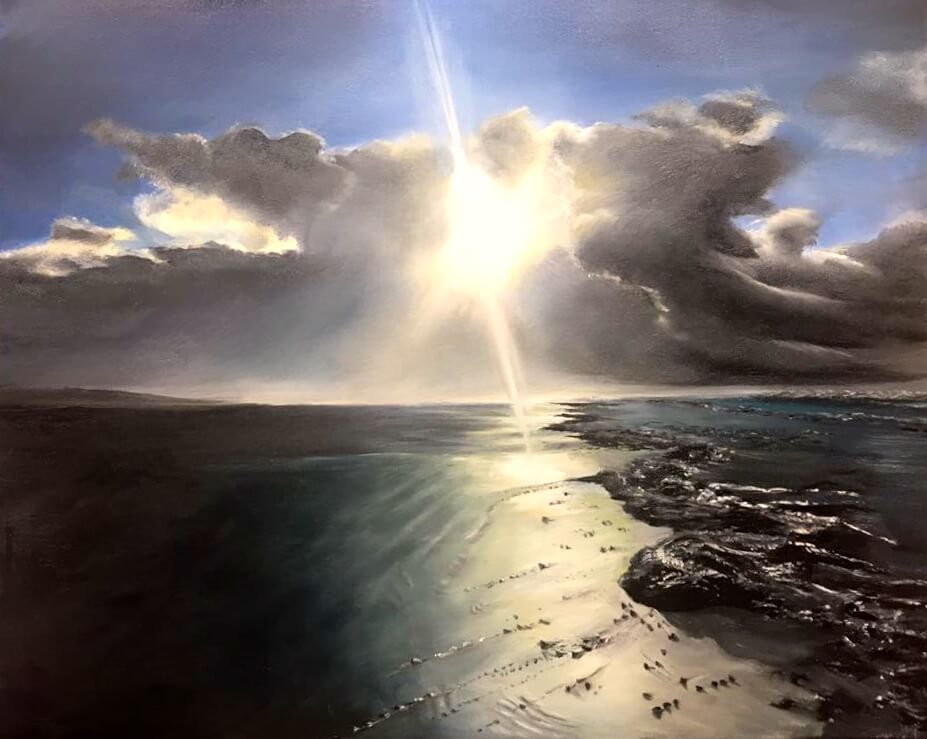 "From Zion, perfect in beauty, God shines forth.
Our God comes and will not be silent." – Psalm 50:2-3
There can be few great sights than to watch the glorious sunshine break through the gloom of the storm clouds. I find it life-giving and extremely hopeful to see the sunlight push back the grey army of clouds. If you are blessed to witness this, you will notice how your mood changes and you suddenly feel more alive.
Asaph, who was one of David's chief musicians, creates this same picture in our minds, as he reminds us that 'in perfect beauty, God shines forth.' We could put this another way – Nothing can hold God back! There is nothing in all creation that can contain the Light of Jesus and God will have the final word.
If you are feeling as if the clouds have gathered around you and that you are feeling a little strangled by your current situation, then I encourage you to remember the good news from today's verse.
Our God will not remain silent!
Reflection: Picture your current situation as clouds in the sky – how many clouds are there and how dark are they? Now picture the glory of Jesus Christ shining into those situations and ask God to shed light on your way.