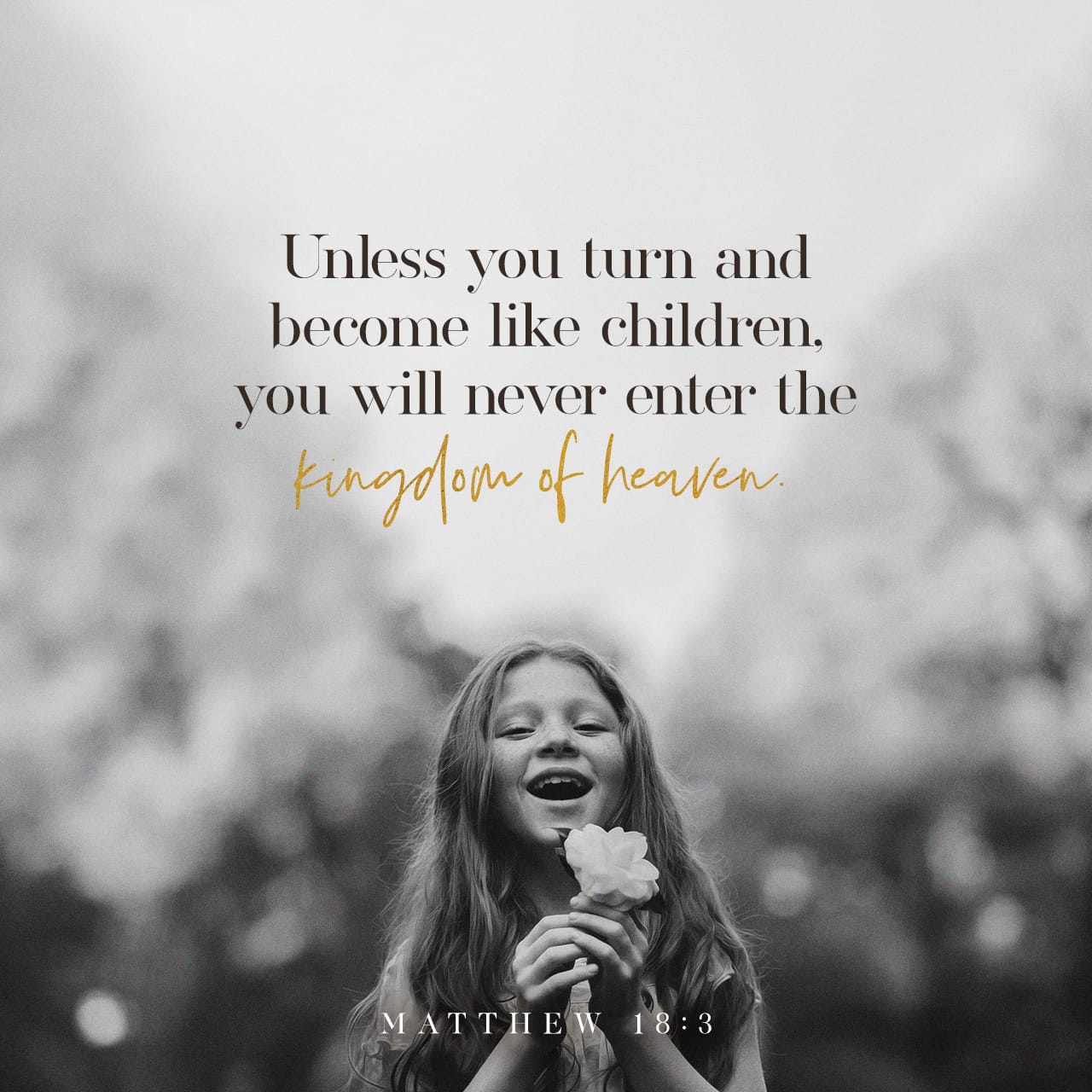 The moment Jesus preached his revolutionary ideas people began to look at things in a completely new light. Greatness had always been reserved for the rich and famous, but now Jesus was suggesting that in His kingdom greatness belonged to children and the 'least' of all people. This must have been a huge paradigm shift for all people to come to terms with.
Matthew 18:1-5 - "At that time the disciples came to Jesus and asked, "Who, then, is the greatest in the kingdom of heaven?" 2 He called a little child to him, and placed the child among them.
3 And he said:

"Truly I tell you, unless you change and become like little children, you will never enter the kingdom of heaven.
4 Therefore, whoever takes the lowly position of this child is the greatest in the kingdom of heaven.
5 And whoever welcomes one such child in my name welcomes me.
I wonder if one of the "gifts" Covid-19 is giving the world is to rethink all the things that we thought were important and to recapture the ideals of Jesus.
This virus is not a respecter of wealth or language or education - we are all susceptible to its dangers.
1 Peter 5:6 -
Humble yourselves, therefore, under God's mighty hand, that he may lift you up in due time.
Living in Grace
D3LM3